Aging GreatFULLy with Community Centered Living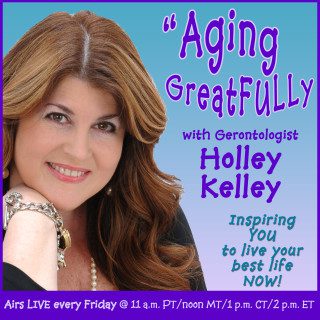 This week we uncover even more ways towards Aging GreatFULLy across the lifespan! With guest, Scandinavian Living Center's executive director, Joe Carella, who shares how as a young teenager he was driven to the career path to change the culture of aging. He is the author of Unlimited Options for Aging and Creating Unlimited Options for Aging: The Path Forward. Joe spent time on research in Scandinavia where he landed upon the community-centered living concept. He brought those ideas back to the U.S. in 2001 and redesigned the 100-year old Scandinavian Living Center, an assisted living community to abide by the models he embraced.
We'll explore the critical concepts of community-centered living and the Scandinavian Living Center's low-tech, grassroots movement around approaching elder care and senior housing differently, in a way that combats isolation and loneliness. This approach keeps residents active members of society, welcoming barrier-free connections on shared interests. Joe aims to spread awareness of these concepts, inspired that similar elements can be brought into nearly any community, enhancing it for the better. To learn more about Joe Carella's work or his book, visit www.slcenter.org/book.