Fall 2022 Newsletter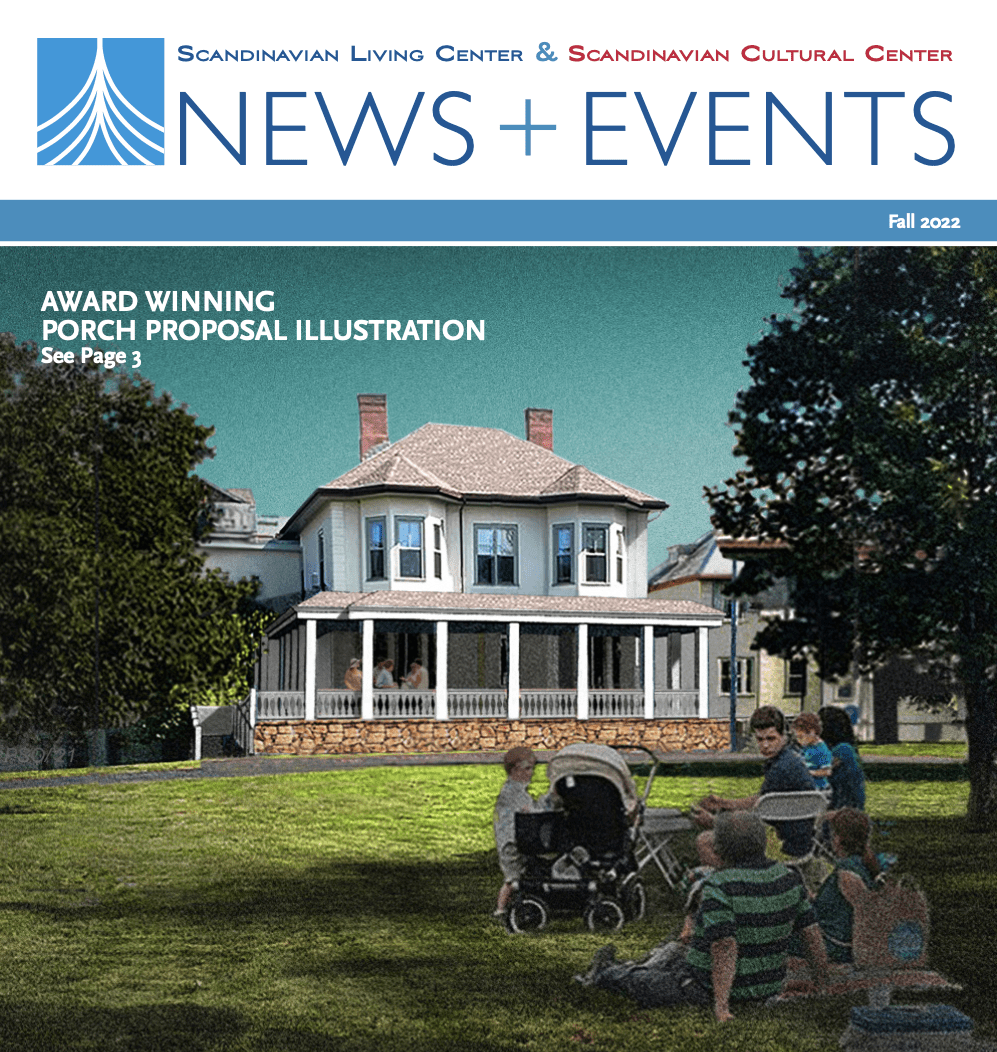 RECENTLY SOMEONE COMMENTED TO ME THAT "WHEN WE ARE BUSY MAKING PLANS FOR THE FUTURE, WE SOMETIMES FORGET TO EXPERIENCE THE LIFE THAT IS HAPPENING AROUND US".
I thought of this during the reopening of the Kaffestugan and the Scandinavian Library on Saturday, September 10. It had been over two and half years since we saw our neighbors gathering at the Scandinavian Living Center. It was exciting to see a workshop happening in the Nordic Hall, and at the same time neighbors enjoying the pastries and sandwiches offered in the Kaffestugan. As I purchased pastries and a bag of the new Oslo coffee to take home, I also had the opportunity to experience the mouthwatering open face sandwiches. As this was happening, I saw members of the Scandinavian Library gathering in the library for the first time since the COVID closure in the Spring of 2020. As they met, they were getting ready to start a movie in the Nordic Hall in the afternoon after the workshop ended. The energy and excitement were back.